You will forever be loved and missed dearly! You touched so many hearts and we are all thankful for our time with you.
Your Loving Family
This memorial website was created to remember our dearest Chance Wayne Wilcox who was born to Shelli Ralls and Butch Wilcox, in Tomball, Texas, at 2:17 pm on July 19, 1982 and went with our LORD at 8:30 pm on March 24, 2008, due to a tragic auto accident, caused by a habitual reckless/distracted driver, who's distraction was her cell phone. This then caused the truck, he was a passenger in, to rollover and he was ejected. This was such an unnecessary and preventable tragedy. He will live forever in our memories and hearts. You are our beloved Son, Brother, Grandson, Uncle, Nephew, Cousin and Friend.





SAVE A LIFE PLEASE STAY OFF THE CELL PHONES WHILE DRIVING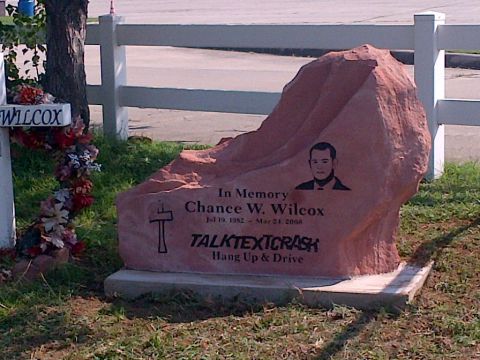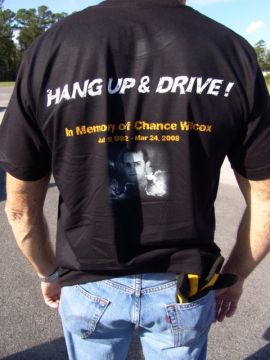 ADOPT A HIGHWAY ~ APRIL 14, 2012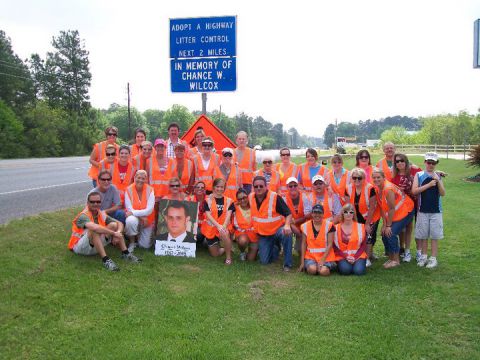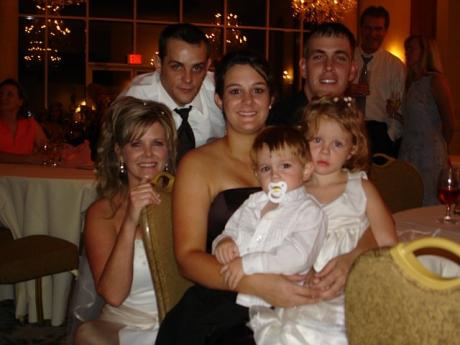 SAVE A LIFE....DO NOT DRIVE DISTRACTED



Please watch the following link on "Cell Phone Distraction"
http://www.oprah.com/oprahshow/Watch-the-Full-Hour-Americas-New-Deadly-Obsession-Video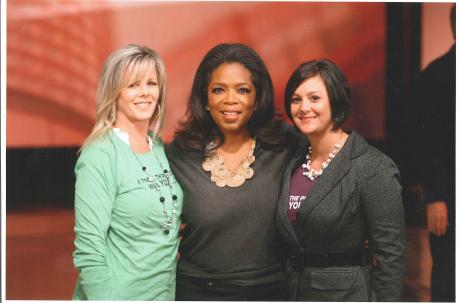 SAVE A LIFE....DO NOT DRIVE DISTRACTED
On October 2, 2009, a 24 year old female was found guilty of Criminal Negligent Homicide in the death of Chance. On October 5, 2009 she was sentenced to 30 days in jail, 10 yrs probation, suspended license until further notice, $10K fine, repayment of funeral expenses, 400 hrs. of community service to be completed at 10 hrs. per week, 2 defensive driving courses wherein she must tell her story, and a 1,000 word essay to be printed in Harris County, Texas high school newspapers. Unfortunately, they have filed for an appeal (who appeals probation?) However, she is still on pre-trial monthly probation supervision and her license is still suspended until such time that the Appeals Court makes a decision. (See tab on left for Trial Articles and Videos)
Fast Facts related to Distractive Driving
Distracted driving is dangerous. Distraction from cell phone use while driving (hand held or hands free) delays a driver's reactions as much as having a blood alcohol concentration at the legal limit of .08 percent. (University of Utah)

Driving while using a cell phone reduces the amount of brain activity associated with driving by 37 percent. (Carnegie Mellon)

80 percent of crashes are related to driver inattention. There are certain activities that may be more dangerous than talking on a cell phone. However, cell phone use occurs more frequently and for longer durations than other, riskier behaviors. Thus, the #1 source of driver inattention is cell phones. (Virginia Tech 100-car study for NHTSA)

Drivers that use handheld devices are four times as likely to get into crashes serious enough to injure themselves. (Insurance Institute for Highway Safety)

Nearly 6,000 people died in 2008 in crashes involving a distracted or inattentive driver, and more than half a million were injured. (NHTSA)

Research shows that the worst offenders are the youngest and least experienced drivers: men and women under 20 years of age. (NHTSA)

On any given day in 2008, more than 800,000 vehicles were driven by someone using a hand-held cell phone. (National Safety Council)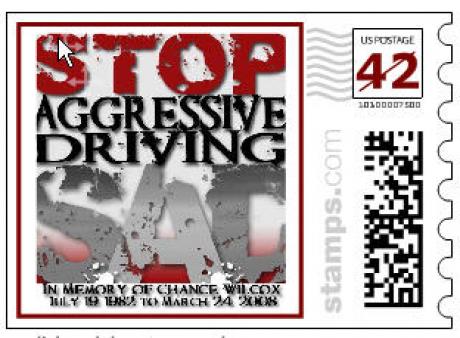 ---
HIS TRUE WEALTH WAS IN HIS GENEROUS LOVING HEART FOR HIS FAMILY AND FRIENDS.....AND WHAT ENDLESS WEALTH HE DID HAVE!
---
How lucky I am to have known someone who was so hard to say goodbye to.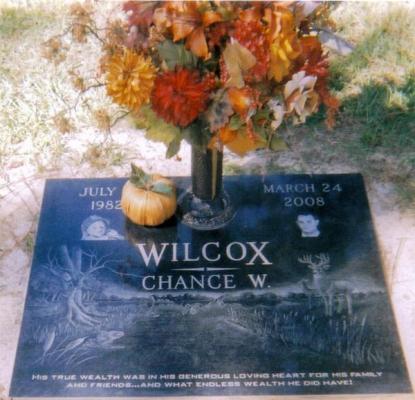 SAVE A LIFE....STAY OF THE CELLPHONES

THE SPEED LIMIT CHANGE THAT WE ADVOCATED FOR AND THAT WAS APPROVED ON JULY 24, 2008.....THE SIGNS WERE UPDATED TODAY, SEPTEMBER 4, 2008, TO REFLECT THAT CHANGE. THANKS TO ALL WHO SUPPORTED.

Please see new custom pages to the left - (Feel free to leave comments on the pages)
Cell Phone Distraction
Aggressive Driving
Seat Belt Failure Statistics
Chevy Silverado Roll Over Statistic
Important Links

Please take time to view the video's related to Aggressive Driving under Audio/Video
WARNING: SOME ARE VERY GRAPHIC, BUT IT IS REALITY...I KNOW FIRST HAND...SAVE A LIFE
...SLOW DOWN!!!!!

S.A.D. Stop Aggressive Driving

PLEASE TAKE TIME TO VIEW THE AGGRESSIVE DRIVING SPEECH UNDER VIDEOS
I was personally notified on Thursday, July 24, 2008 that TxDot has finished the Speed and Accident studies in the corridor where Chance was killed. The decision was made to reduce the speed limit by 5-10 mph. We will see those new signs erected within 6 weeks from today. We have been successful. Thank all of you that supported my efforts and the petition in Chance's behalf. The signs were updated to reflect the change today, September 4, 2008!!!!
SAVE A LIFE....PLEASE SLOW DOWN!
HOPE YOU RODE THAT DROP OF RAIN!!!!!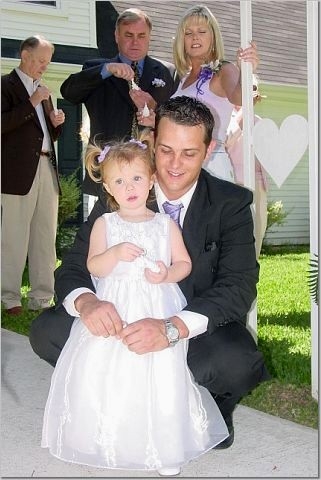 Had to add "Boyz to Men - On Bended Knees"
When you and Justin sang that at the Pop Show, the girls were screaming and crying, just like you two were rock stars! LOL......you were in our eyes! and lets not forget your favorite Karaoke song...."Garth Brooks - Shameless" Such a shining star! Boy did you love to sing! I bet you sing to all the girls in heaven, don't you?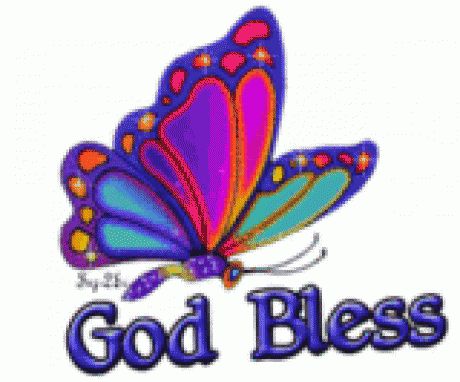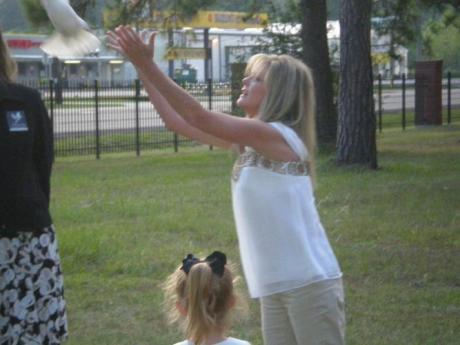 When a parent dies; you lose your past. When a child dies; you lose your future!
A wife who loses a husband is called a widow. A husband who loses a wife is called a widower. A child who loses his parents is called an orphan. But...there is no word for a parent who loses a child; that's how awful the loss is!
The Cord
We are connected, my child and I
By an invisible cord, not seen by the eye
It's not like the cord that connects us til birth
This cord can't be seen by any on earth
This cord does it's work right from the start
It binds us together, attached to my heart
I know that it's there, though no one can see
The invisible cord from my child to me
The strength of this cord is hard to describe
It can't be destroyed, it can't be denied
It's stronger than any cord man could create
It withstands the test, can hold any weight
And though you are gone
Though you are not here with me
The cord is still there, but no one can see
It pulls at my heart, I am bruised..I am sore
But this cord is my life line, As never before
I am thankful that god connects us this way
A mother and child...death can't take it away
My connection to you is eternal.....Mom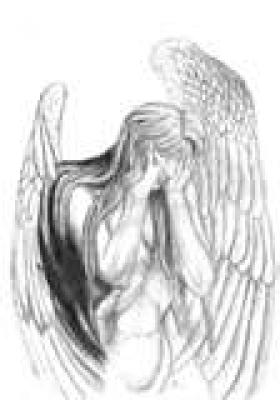 On the day that God took you away, I thought I would die
I wondered where the time went I asked a lot of why's
With people all around me I felt alone inside
From all their words of comfort I couldn't seem to hide
I thought I might be dreaming, that I'd awake and find you here
I thought this can't be happening, as I wiped away another tear
On the day that you were laid to rest my heart broke yet again
I wondered if the pain would end, but mostly I wondered when
It's hard to be without you at times the day's seem long
Sometimes I just sit crying when there's really nothing wrong
I wish we'd had more time before your life was gone
I hope you're happy and peaceful my dear and precious son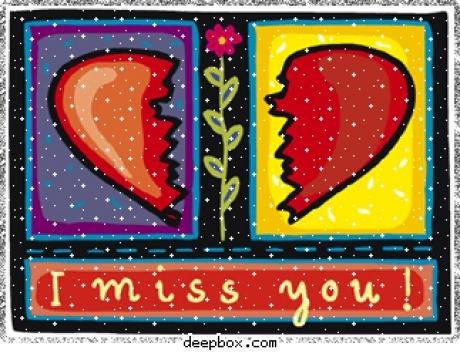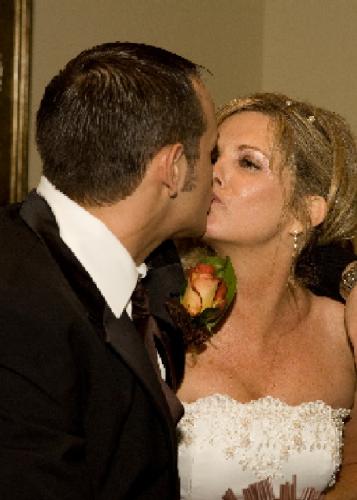 My memories of you began 25 years, 8 months and 5 days ago at 2:17 pm, and the most beautiful and big baby boy made his arrival to his anxiously awaiting mother. You were the sweetest little blonde hair, blue eyed boy with a smile as an extra accessory. You have made me smile since that day and given me so much joy and boy have we have some fun. We have had some rough times to but that is what made Chance Wayne Wilcox, Chance Wayne Wilcox and I don't regret one minute of any day. You have remained that sweet, giving little boy even as a grown man. My heart is broken beyond repair. I will talk to you everyday and I hope you are listening. I will again see you some day and hope you are standing there waiting and laughing as you always have and greet me so we can pickup where we left off. I love you and will miss you every second of every day.
I LOVE YOU MORE THAN LIFE..........Boy did we not have some fun in 25 years! Your Loving Mom!!!!!
HE IS WITH OUR LORD NOW!!
I feel as though my heart must stop with pain.
I miss you so, the darkness will not pale.
My darling son, come to me again.
I know you cannot come, and still I strain
To put my arms around you through the veil.
I feel as though my heart must stop with pain.
Other lives and loves call me in vain.
I try to turn away from you and fail.
My darling son, come to me again.
You are my unendurable refrain.
Back and back I hurry to impale
My heart on you, to stop my heart with pain.
Yet nothing that I do undoes the plain
brutal fact which always must prevail.
Ah, my darling son, come to me again!
You are both my sunshine and my rain,
My dearest joy, my anguish, and my grail.
I feel as though my heart must stop with pain.
My darling son, come to me again.
I love and miss you, MOM
Give What's Left Of Me Away

"Now that I'm gone,
remember me with a smile and laughter.
And if you need to cry,
cry with your family and friends
Who walks in grief beside you.

And when you need me,
put your arms around anyone
and give to them
what you need to give to me.

There are so many people
who need so much.
I want to leave you something.
Something much better
than words or sounds.

Look for me
in the people
I've known and loved or helped
in some special way.
Let me live in your heart
as well as your mind.

You can love me most
by letting your love
reach out to our loved ones
and the stranger who needs love
By embracing them
and living in their love.

Love does not die,
people do.
So, when all that's left of me is love,
and you want to serve my memory
give it away to those that
NEED love and laughter in their hearts."
----That is my wish.....Chance----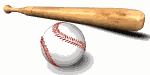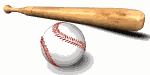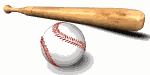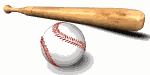 "You don't get over it,
you just get through it.
You don't get by it,
because you can't get around it.
It doesn't 'get better';
it just gets different.
Every day... Grief puts on a
new face..."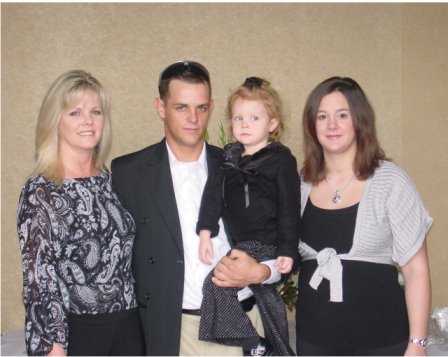 ~The Broken Chain~

We little knew that morning,
that God was going to call your name.
In life we loved you dearly, in death we do the same.
It broke our hearts to lose you, you did not go alone;
for part of us went with you the day God called you home.
You left us peaceful memories, your love is still our guide;
And though we can not see you, you are always at our side.
Our family chain is broken, and nothing seems the same;
But as God calls us one by one, the chain will link again.
WE HAD THE WORLD WHEN WE HAD YOU!!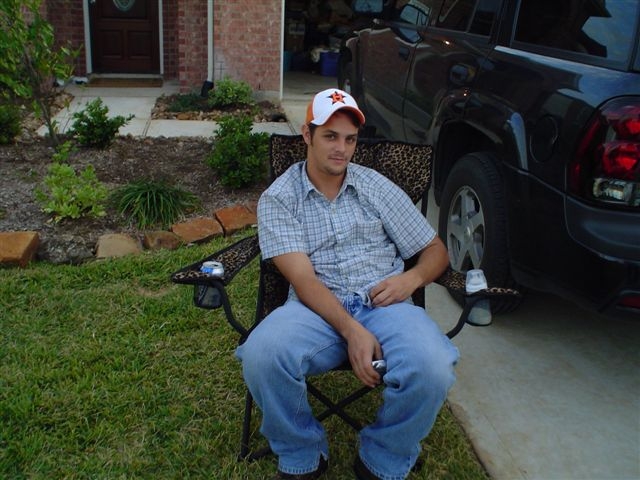 JESUS LOVES ME THIS I KNOW FOR THE BIBLE TELLS ME SO, LITTLE ONES TO HIM BELONG, THEY ARE WEAK BUT HE IS STRONG. YES JESUS LOVES ME, YES JESUS LOVES, YES JESUS LOVES ME FOR THE BIBLE TELLS ME SO!!!
LOVE ALWAYS,
HARLIE
For I was hungry and you gave me something to eat, I was thirsty and you gave me something to drink, I was a stranger and you invited me in,
Matthew 25:34-36
AS LONG AS WE HAVE
THE SAND AND THE SEA!!!

If love could undo a wrong,
You'd be home where you belong.
The choices that were made,
Caused you to rest where you were laid.
You were young and didn't know,
We'd lose you and miss you so.
Too young to really understand,
So God reached out His mighty hand.
Now you hear the Angels sing,
And you don't want for anything.
You're finally safe from earthly harms,
Wrapped up in God's loving arms.
Although I miss you everyday,
I know heaven's where you'll stay.
But someday Chance, we'll meet again,
When I walk through the gate to heaven!!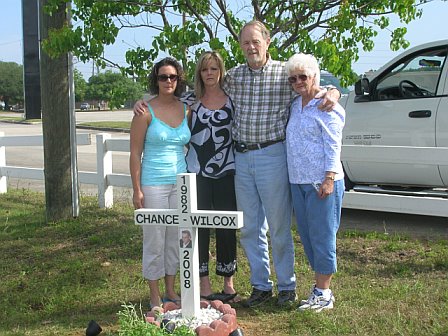 I thought of you with love today
But that is nothing new,
I thought about you yesterday
And the days before that too.
I think of you in silence
I often speak your name,
All I have are memories
And your picture in a frame.
Your memory is my keepsake
With which
I'll never part
God has you in His keeping
I have you in my HEART
FOREVER your Sister.....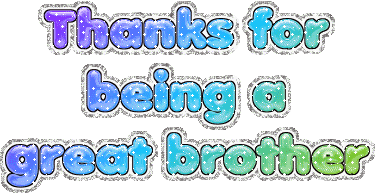 If Roses grow in Heaven, Lord please pick a bunch for me,
Place them in my brother's arms and tell him they're from me.
Tell him we love and miss him, and when he turns to smile,
place a Kiss on his cheek and hold him for a while.
Remembering him is easy, we do it every day,
but there's an ache within our hearts that will never go away.
LOVE YOU UNCLE SISTER!!!
Love, Harlie and Lukas
AMAZING GRACE
"Amazing Grace, how sweet the sound,
That saved a wretch like me....
I once was lost but now am found,
Was blind, but now, I see.




T'was Grace that taught...
my heart to fear.
And Grace, my fears relieved.
How precious did that Grace appear...
the hour I first believed.




Through many dangers, toils and snares...
we have already come.
T'was Grace that brought us safe thus far...
and Grace will lead us home.




The Lord has promised good to me...
His word my hope secures.
He will my shield and portion be...
as long as life endures.




When we've been here ten thousand years...
bright shining as the sun.
We've no less days to sing God's praise...
then when we've first begun.




"Amazing Grace, how sweet the sound,
That saved a wretch like me....
I once was lost but now am found,
Was blind, but now, I see.
KEEP THEM COMING!!!!
Your favorite team
The lord is my shepard, I shall not want. He maketh me to lie down in green pastures, he leadeth me beside still waters,
he restoreth my soul; he leadth me in th paths of righteousness for his name's sake.
Yea, though I walk through the valley of the shadow of death, I will fear no evil; for thou art with me; they rod and thy staff they comfort me.
Thou preparest a table before me in the presence of mine enemies; thou annointest my head with oil; my cup runneth over. Surely goodness and mercy shall follow me all the days of my life; and I will dwell in the house of the lord forever.
Psalm 23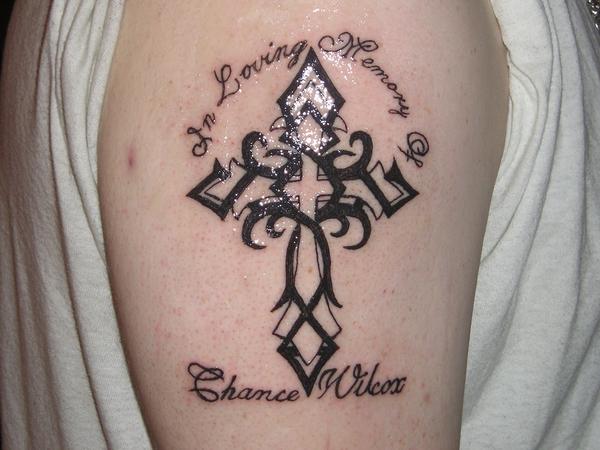 "Though nothing can bring back the hour, of splendour in the grass, of glory in the flower; We will grieve not, rather find, strength in what remains behind......." William Wordsworth
Loss of a Child (author unknown)

The moment that I knew you had died,
My heart split in two,
The one side filled with memories,
The other died with you.

I often lay awake at night,
When the world is fast asleep,
And take a walk down memory lane,
With tears upon my cheek.

Remembering you is easy,
I do it every day,
But missing you is a heartache,
That never goes away.

I hold you tightly within my heart,
And there you will remain,
Life has gone on without you,
But it never will be the same.

**** Chance, I Love you and Miss you always ****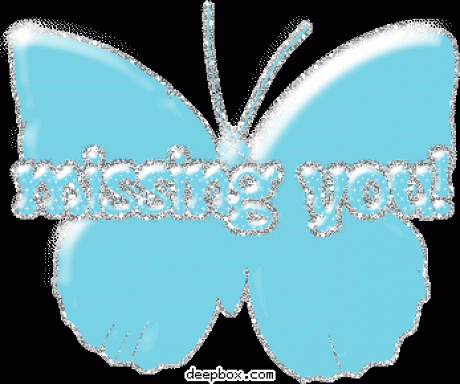 LETTER FROM HEAVEN - From Chance
To my dearest family, some things I'd like to say
But first of all, I want you to know that I arrived OK.
I'm writing this letter from Heaven; here I dwell with God above,
Here, there are no more tears of sadness-there is just eternal love.
Please do not be unhappy just because I'm out of sight.
Remember that I am with you every morning noon and night.
That day I had to leave you, when my life on earth was through;
od picked me and hugged me and he said, "I welcome you!"
"It's good to have you here again; your were missed while you were gone;
As for your dearest family, they'll be here later on.
I need you here so badly; you are part of my great plan,
There's so much that we have to do to help our mortal man."
God gave me a list of things that he wished for me to do,
And foremost on the list was to watch and care for you.
And when you lie in bed at night, the day's chores put to flight,
God and I are close to you in the middle of the night.
When you think of my life on earth and all those loving years,
Because you are only human, they're bound to bring some tears.
But do not be afraid to cry; it does relieve the pain,
Remember there would be no flowers if we didn't have the rain.
I wish that I could tell you, all that God has planned
If I were to tell you; you wouldn't understand.
But for one thing is for certain, though my life on earth is over,
I'm closer to you now that I ever was before.
There are many rocky roads ahead and many hills to climb,
But together we can do it by taking one day at a time.
When you're walking down the street and you've got me on your mind,
I'm walking in your footsteps, only half a step behind.
And when it's time for you to go...from that body to be free.
Remember...you're not GOING; You're just COMING home to me!

Copyright-Ruth Ann Mahffey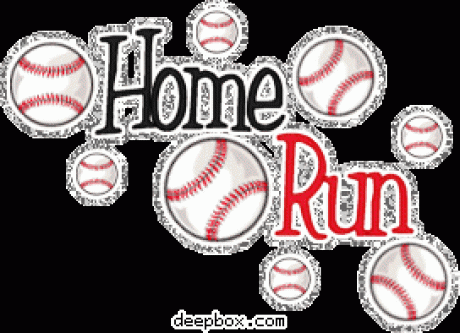 ~ FOREVER LOVE~
When tomorrow starts without me, and I'm not there to see, If the sun should rise and find your eyes all filled with tears for me; I wish so much you wouldn't cry the way you did today, While thinking of the many things, we didn't get to say. I know how much you love me, as much as I love you, And each time that you think of me, I know you'll miss me too; But when tomorrow starts without me, please try to understand, That an angel came and called my name, and took me by the hand, And said my place was ready, in heaven far above, And that I'd have to leave behind all those I dearly love. But as I turned to walk away, a tear fell from my eye, For all my life, I'd always thought, I didn't want to die. I had so much to live for, so much yet to do, It seemed almost impossible, that I was leaving you. I thought of all the love we shared, and all the fun we had. If I could relive yesterday, just even for a while, I'd say good-bye and kiss you and maybe see you smile. But then I fully realized, that this could never be, For emptiness and memories, would take the place of me. And when I thought of worldly things, I might miss come tomorrow, I thought of you, and when I did, my heart was filled with sorrow.But when I walked through heaven's gates, I felt so much at home. When God looked down and smiled at me, from His great golden throne, He said "This is eternity, and all I've promised you." Today for life on earth is past, but here it starts anew. I promise no tomorrow, but today will always last, And since each day's the same way there's no longing for the past. But you have been so faithful, so trusting and so true. Thought there were times you did some things, You knew you shouldn't do. But you have been forgiven And now at last you're free. So won't you take my hand And share my life with me? So when tomorrow starts without me, Don't think we're far apart. For every time you think of me, I'm right here, in your heart.

Chance's wish to family and friends, who loved him so much and miss him!
Keep my memory with you, for memories never die; I will be there with you, when you look across the sky. I will be there in the clouds, in the birds that fill the air; in the beauty of a fragrant rose, you will find my memory there. You will feel me in the tenderness of a tiny baby's touch; you will hear me if you listen, in the twilights gentle hush. When your hearts are heavy and you feel that you are alone; just reach down deep inside of you, for your heart is now my home. I will always be with you, I will never go away; for I will live on in your hearts, forever and a day....Love, Chance
SAVE A LIFE....PLEASE STAY OFF THE PHONES WHILE DRIVING!
Benchmarks
Goodbye would be to difficult,
Although I know you are gone.
Instead, I keep you in my heart
And your memory lives on.
I have redefined my purpose, son,
Since you are no longer here.
With your death I faced a choice
To die, exist or to live free.
My life has changed forever, child,
I'm redefined each week,
You would call these "benchmarks"
Of goals set and then achieved.
And so I set my benchmarks,
Achieving many, reshaping some..
But everything is different now
Except your mother's love.

Thank You For The Angel, You Lent Us For Awhile, He Brought Us Laughter, And An Everlasting Smile, He Loved Us, Inspired Us, Our Own Guiding Light, Now He Shines In Heaven, With Wings Of Pure White, He Will Forever Walk Softly In Our Hearts And In Our Dreams, When Our Feelings Run Rampant, And Our Tears Begin To Fall, His Spirit Will Surround Us, Lending Comfort To One And All, We Will Always Miss Him Time Can Not Erase The Pain, Yet, We Will Always Be Grateful, That Into Our Lives Came.....Our Dear Son Chance who Took The Hand Of An Angel - (8:30 pm March 24, 2008)